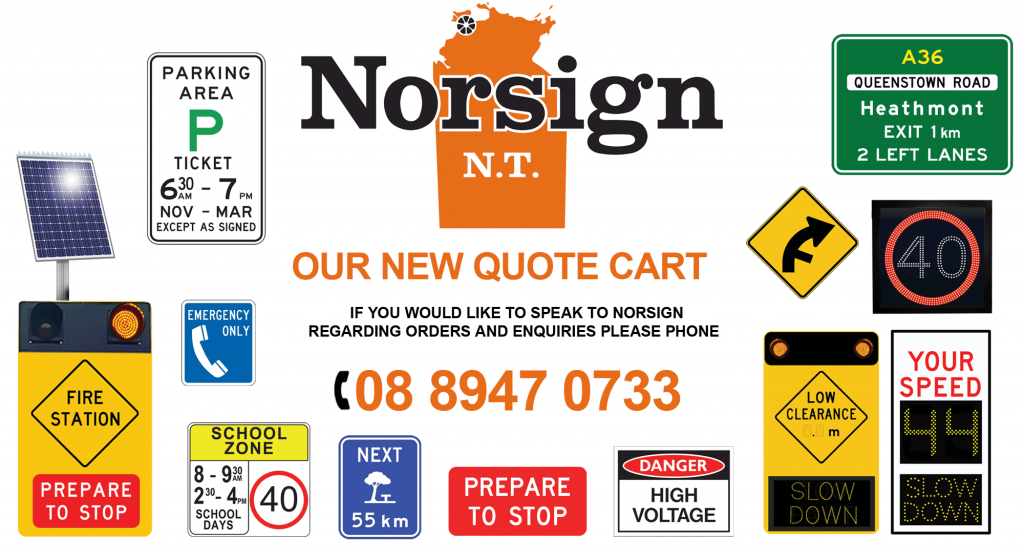 Norsign, a division of DeNeefe and is located in the Northern Territory. Established in 1987 Norsign has seen steady expansion of turnover and the range of products. The company is a major supplier to Government for construction of road signs in the Northern Territory of Australia. Departments include; Infrastructure Planning & Environment (D.I.P.E.) DBIRD, Power Water Authority, Parks & Wildlife Services, DCIS, National Parks and Wildlife. NT Police Fire & Emergency Services, Councils & Shires.

The operations are contained in modern air conditioned premises in the Darwin suburb of Winnellie. The warehouse facilities allow for ample storage of stock.

The operations use advanced computerised technology for the manufacture of metal and plastic signs. The equipment allows final design for format storage for future use by clients.

The facilities are ideally placed to take advantage of the transport infrastructure including the international airport and sea links to Asia.

DeNeefe Signs, Established in 1926, is Australia's largest manufacturer of fixed metal directional and instructional traffic signs. It has operations in every state of Australia, with the main production facility located in Melbourne.